Originally published as a TinyLetter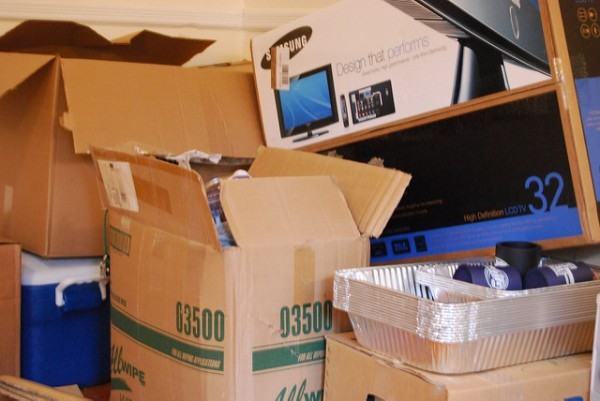 I feel as if I've been run over by a truck. Really, by a whole fleet of trucks, which keep flattening me each time I try to stumble to my feet.
We moved into our new house a couple of weeks ago and love it. There's much more space for the kids and pets to coexist, and the open floor plan lets the family spend quality time together even while Darren and I are cooking or cleaning.
But there's no way around it — moving is just plain stressful, and moving with a baby and a spirited toddler is nearly impossible. How can you be interrupted six times while attempting to pack a single box?
Even though the new place is exactly what we wanted, the transition hasn't been easy. My four-year-old is acting out because he needs more attention than we can give him right now. One of the cats is peeing on the furniture, including the guest room mattress and the living room couch that's our home base. The dog is eating some kind of leaf growing in the backyard and vomiting all over the floor (why does she insist on eating that damn plant?!).
This week the baby had a high fever for three days straight, poor girl, and I was trying to work from home because I don't have much time off accrued yet at my new job. She wouldn't let me put her down, so I found myself cleaning up dog puke from the rug — having stepped in the cold, slimy mess with my bare feet — while balancing the little fuss-face on my hip.
#blessed, I thought.
But really, though. Even in that tough moment, I reminded myself that all of this chaos results from good things, from creating the family that Darren and I envisioned and moving into a house we adore. (And, of course, these are first-world problems that we are lucky to have, and I don't take that for granted.)
Last night, after I had scrubbed the cat pee from the couch and went on to tackle the dirty dishes, I stopped for a moment to take a photo of Darren and the baby napping in his recliner.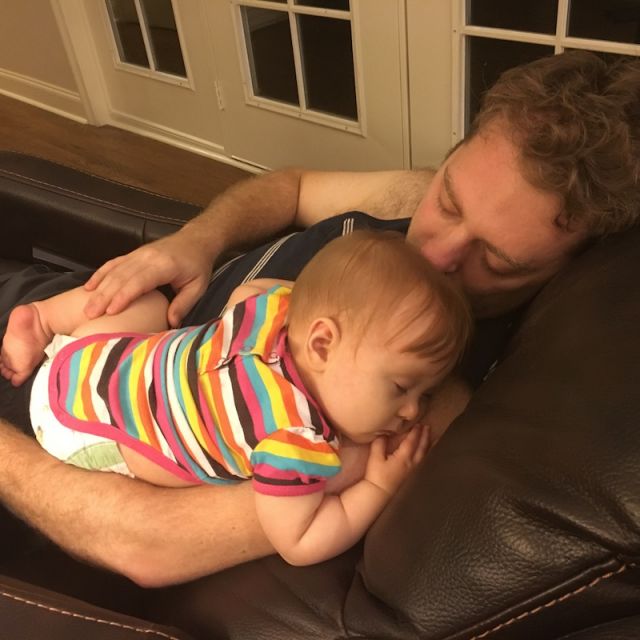 Then, when she woke up and crawled over to see what big brother was doing, I snapped this one.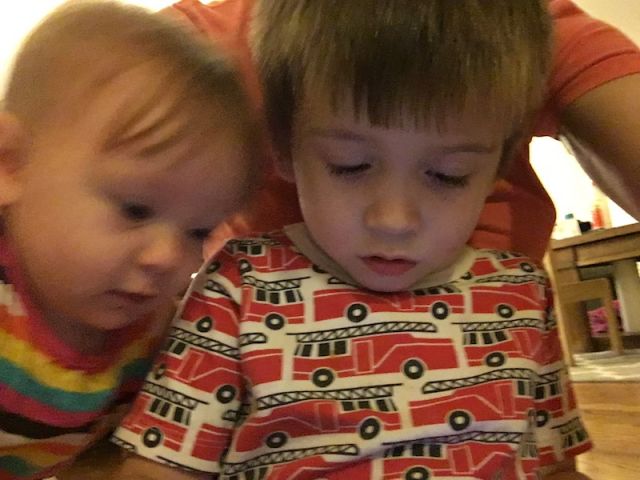 It's a good practice, to pause just for a second in the frenzy of daily life and acknowledge the ways in which we are truly and non-ironically #blessed, to really let them sink in. The house so lovely that I can't believe I get to live here. The tiny humans that didn't exist before my husband and I brought them into the world. The new job that is pushing me to develop a whole new skill set.
Each time you expand your life, it adds a layer of complexity. It stretches you to your limit, forcing you to grow into an experience that's fuller, richer, and totally worth the trouble in the end.
---
what's fueling me
Darren found a couple of boxes of books in the attic, ones that I'd read as a kid. Evan is loving the collection of Disney's Little Golden Books, especially the Three Little Pigs. We sing "Who's Afraid of the Big Bad Wolf?" together, and he plays an imaginary flute when I sing "Tra la la la la."
Darren and I are watching the first season of Unbreakable Kimmy Schmidt, and it brightens my day.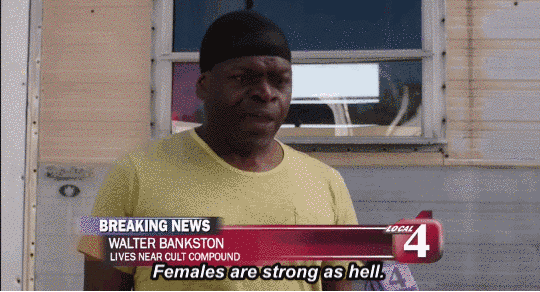 We saw Jason Isbell and Amanda Shires in concert for the third time, and the creative energy between them is palpable. It's beautiful to watch him sing "Cover Me Up" to her and still seem to mean every word after all these years.
Also, I've been stress-eating Cheetos and chocolate at my desk. It helps.
---
 If this post adds something to your life, please share it!
Stay in touch:
Twitter
Facebook
Subscribe
Image via markgranitz