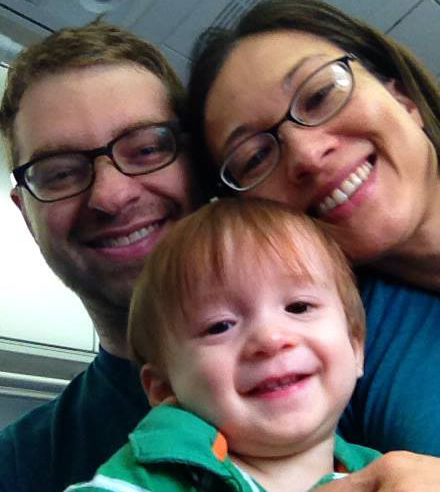 Hello, dear friends. It's been a while. Since doing the Reschool Yourself project, there have been a lot of developments in my life: I moved from California to Mississippi. I co-founded a nonprofit organization and a small business. I had a baby and started working in state government. And throughout it all, not a day has gone by when I didn't think about the project.
From the beginning, I wanted to write a book about what was happening to me during Reschool Yourself — about what it was like to have a school "do-over" at 28 years old and get to be a kid again, about visiting with my past, looking it in the eye, and letting it go. I hoped that it would help other people go through a similar healing process and make their own fresh start.
But I got tired of talking about the project, paralyzed by the daunting task of writing a book, and just plain busy with other things. I started writing the book, then put it down, and picked it up again in fits and starts. I stopped keeping up the blog because I felt like I should use that time to work on the book. It's been infinitely more challenging to find time to write at all since having a baby.
There's a deep, nagging feeling in my body that this project won't truly be finished until I finish this book. I'm working on shifting my energy from anger at myself for not doing it already to motivation to do it now. There are plenty of reasons why having distance from the experience will make for a better book: I can see the story objectively and have more perspective on how best to tell it; I can include only the most meaningful details and let the rest fall away. I trust that things happen in their own good time, and they will with the book, too.
But still, I often wake up in the middle of the night with my inner critic running wild, berating me. Why didn't you just ride the momentum of the project and write the damn thing when you had few expenses and ample time? Now you have a full-time job, a mortgage, and a child! The Internet and social media are so cluttered now! Publishing is dead! 
With all of this crazy talk, it's no surprise that I've let the resistance get the better of me — but I won't again. I can't keep beating myself up about not finishing what I started. I'm starting to blog again and post on social media, slowly overcoming the inertia of the period when I didn't do these things.
The book is close to being done, and I need your help to get it out of my head and into the world. Publishing a book becomes much more possible when there are people waiting to read it. If what you've seen on this site has added something to your life, and if you think the book would, too, here's what you can do:
Leave a comment
Follow on social media:
Thank you! Hearing from you helps me put fuel in the tank again and move closer to the dream.