Yes! Magazine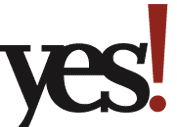 Reschool Yourself was featured as one of 13 Radical Acts of Education in the Fall 2009 issue. Read the article here. It also featured "Five Ways to Reschool Yourself on the Interweb" at yesmagazine.org.
---
Aha Moment
Mutual of Omaha included my story in their nationwide campaign to capture everyday people's "aha moments" on film. Watch my Aha Moment.

The Aha Moment campaign staff chose the story to headline their August/September 2009 newsletter. Read the article.
---
Mississippi Public Broadcasting – Relatively Speaking
MPB's lifestyle show "Relatively Speaking" interviewed Darren and me about what kind of legacy we'd like to leave behind.
---
Everyday Learning, an online magazine for parents who have chosen to educate their kids with the philosophy "Live, play, learn, love," interviewed me about Reschool Yourself: how I learned guitar with a group of third graders, for example, and how other people can reschool themselves in different ways.
---
Rick Cecil of Another Step Forward, a blog about the power of dream-chasing, interviewed me about how I got the idea for Reschool Yourself and went about pursuing it. Rick is the co-founder of the start-up Ruzuku, which provides software to power your personal and professional growth.
Part 1: How I realized that achievement wasn't going to make me happy, and what I did about it.
Part 2: What reschooling in my old classrooms was like, and what's next.
Follow-up: What "reschooling" means to me, and the lessons I've learned from my parents.
---
Where You Lede
Editorial Intern Lynsi Burton wrote about Reschool Yourself for YES! Magazine and found that she personally resonated with the project. Read the post.
---
The PA Mixtape: Interview with Public Allies
Mac Antigua, the Director of Recruitment and Expansion for Public Allies National, interviewed me in brief segments about Reschool Yourself: "This is the debut of a new segment — a quick audio interview in 3 parts with Melia Dicker.  She a PA SV '04 Alumnus, and she's also a member of the PA Board of Directors."
Part 1 – "Melia talks about how she pulled a 'Billy Madison.'"
Part 2 – "What Melia learned from reschooling herself.  She also dishes on what its like to be the youngest member of the Public Allies Board of Directors, as well as her memories of her Ally experience."
Part 3 – "In this final installment, Melia talks about her Team Service Project experience, and gets one final tough question: What karaoke songs would you sing to save your life?"
---
Education Revolution Magazine
Spring 2009
Reschool Yourself: Lessons from a Grown-Up Who Went Back to Kindergarten
---
Other Worlds is a collaborative based in the Bay Area that highlights political, economic, social, and environmental alternatives that are flourishing throughout the world.
The organization featured Reschool Yourself on its website as an example of an educational alternative.
---
The Sonoma Index-Tribune
Reschooling Leads to a New Lease on Life, 1/12/09
Reschooling Project: Going Back to School, 9/4/08
---
Jackson Free Press Radio
11/21/08
Reschool Yourself Interview on JFP Radio
---
Forthcoming
This full-length documentary (formerly titled "Something Far Finer") explores why the education system look the way it does today, and how it could foster creativity in the 21st Century. The story of Reschool Yourself was the first vignette that New York Director Kaoru Wang filmed. It will include footage from the classroom and the schoolyard, as well as interviews with me and my former teachers.
Photos from the two-day, on-location shoot:
St. Vincent de Paul High School
---
Video
Note that most of these were casually (and a bit dizzyingly) shot on my handheld FlipCam. They're meant to give you short glimpses into my reschooling experience.
Around the World math competition in 3rd grade
Hot lunch in the elementary school cafeteria
Tour and memories of my old kindergarten classroom
Trampoline gym, Sky High Sports, Santa Clara, CA
---
Presentations and Workshops

Guest Lecture, "Going Back to Kindergarten in Order to Grow Up," University of California Berkeley. Education 190, December 2008
Workshop, "Self-Education for Grown-Ups," International Democratic Education Conference, August 2008.
Workshop, "Reschool Yourself: Make Peace with Your Past to Make Way for the Future," Alternative Education Resource Organization Conference, June 2009.
---
If you would like to cover Reschool Yourself or speak with me about presentations, please contact me by email.
---