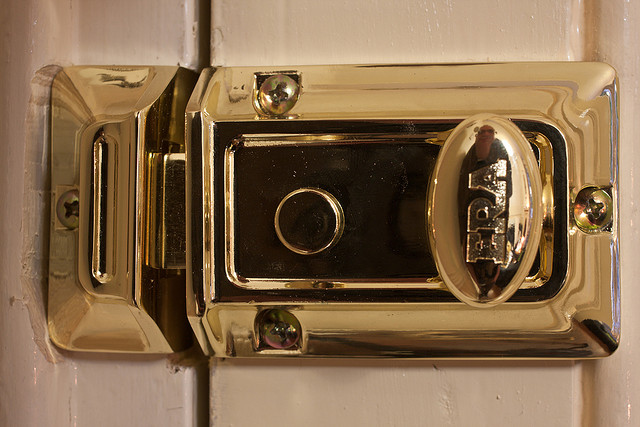 I've been working on a book on the Reschool Yourself project for the past six years. I would very much like to have it finished by now, but I understand why I haven't. It's simple: It's the resistance.
Steven Pressfield describes the resistance as "an energy field radiating from a work-in-potential. It's a repelling force. It's negative. Its aim is to shove us away, distract us, prevent us from doing our work." He writes:
Resistance is what keeps an entrepreneur from making the cold calls he knows he has to, to get his business rolling. It's the force that keeps an aspiring painter away from her studio, or makes a writer back off from the blank page. Resistance stops us from going to the gym, from meditating, from donating our time to a cause we believe in.
The resistance looked a little different for me each time. At first, it came as the daunting question, How in the world do I write a book? It was much easier to do other things — like clean the house and watch TV — than sit down and try to figure it out.
Eventually I decided to jump in and just start writing the book as best I knew how. It came in small fits and starts. I'd get up in the morning before my husband did so I'd have some quiet time to myself and get on a roll.  Then I would hit a roadblock in my writing and give in to the resistance, until I worked up enough courage to start again. Years passed like this, more quickly than I could have imagined.
When I had a baby in the summer of 2013, I understood the difference between my internal resistance and tangible, real-world obstacles. Whereas before I'd had to contend with the resistance alone, now I had to deal with it AND find the time and energy to write when every ounce of it was already going toward keeping a newborn alive.
Now that my son is a toddler, I write after he goes to bed. On good days, I put him down around 8 pm and write for an hour or two. On bad days, I listen to the resistance when it says, "Don't you need to finish a bit of work? Don't you deserve to decompress for a while after a long day?" And by the time that I'm done with these things, it's too late and I'm too tired to start writing. I go to bed feeling like a failure.
I'm doing the Your Turn Challenge this week because I want to shut the door on the resistance.
Committing to doing something every day doesn't give the resistance any opportunity to weasel its way into your mind. It cuts off any discussion about whether you're going to do it or not. There are no excuses or negotiations. A commitment doesn't leave room for if you'll deliver — only for when and how.
I've already used this tactic to beat the resistance once. While I was doing the Reschool Yourself project and spending each day at my old schools, I knew that I was going to blog about my experience each night. Because of that commitment, I lined up the rest of my waking hours to make sure I could deliver my post. Throughout the day, I would think about what I would write that night, so when I sat down I was ready to start typing without hesitation, and I sat in front of the computer until I published the post. I wrote about eating lunch in the school cafeteria, going to a middle school dance, and staying in my college dorms.
At first, I had to grind out each sentence. I would delete every other word because I couldn't capture the perfect phrasing that I heard in my mind. But as I kept writing day after day, whether I felt like it or not, the words began to flow more easily. I even began to look forward to writing. This momentum slammed the door on the resistance and kept it out. But once I finished the project, I started blogging more sporadically, which cracked the door open and let the resistance slither its way back in.
I hope that posting every day for the Your Turn Challenge will shut that door on the resistance again and seal it tight. I hope it will translate to moving my book forward every day, whether I edit a section of the manuscript, put fresh words on the page, or publish a new blog post. I hope that being part of a blogging community will encourage all of us to make our big dreams happen.
The week, I'm sure that the resistance will tell me that I'm too busy or too tired to write a blog post every day. I'm sure it'll say, "Cut yourself some slack. You have a full-time job and a 17-month-old. You should relax tonight instead of writing. Just post something tomorrow."
And I'll tell the resistance, "Thank you for sharing" — or, as Pressfield recommends, "Go to hell" — and write my post anyway.
This post is part of the seven-day Your Turn Challenge hosted by Seth Godin's team. Flickr photo by t0msk.